Art Nouveau Huge WMF Silver Plated Cut Crystal Perfume / Ink Decanter ANTLER WMF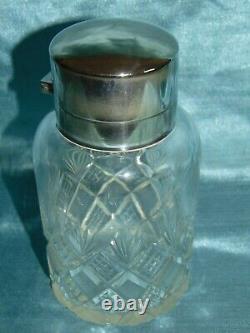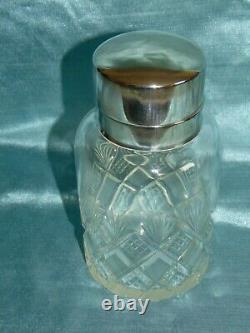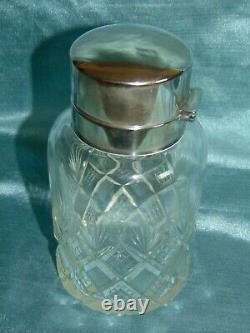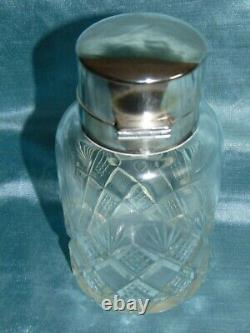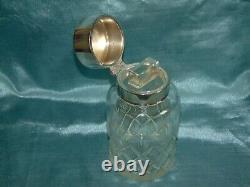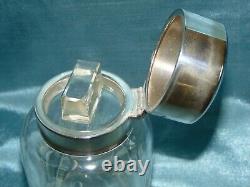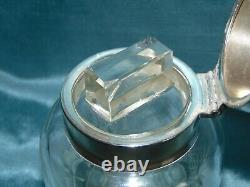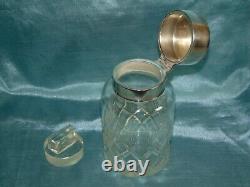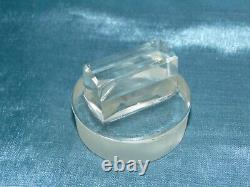 This is Quite Exquisite and Rare what we have is a Wonderful Antique Art Nouveau c. 1899 - 1905 Silver Plated and Fine Hand Cut Crystal WMF "Antler" Marked Perfume / Ink Decanter Bottle of Vast Proportions. This is actually 6" x 3" x 3. Pieces of this size are very rare indeed and what is wonderful is that this fine example has its original internal glass insert stopper and this is then covered by a wonderful fully hinged and fitted silver plated lid or top. The piece is period and therefore shows signs of use and as expected there is some signs of wear to the silver plating and there is a small chip to the inset handle on the internal glass stopper.
What is quite remarkable is that this is only slight damage and it is amazing that the internal glass stopper is still present as never seen one of these large desk or dresser decanter bottles with the internal glass stopper present. Further as can be seen from the photographs the glass stopper is fully encased with the fully fitted and hinged silver plated lid.
So in my opinion the slight damage to the internal stopper does not detract from the piece as it is not visual and it is such a rarity to have this piece in situ. This is a Rare and Wonderful Piece and Bound to Delight.
Thank you for your interest.

---