Camphor Glass with 2 Gorgeous Cherubs Attending 1920s Lovely Large Sunburst Antiqu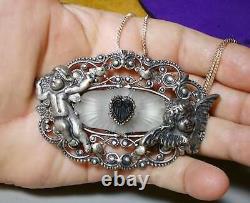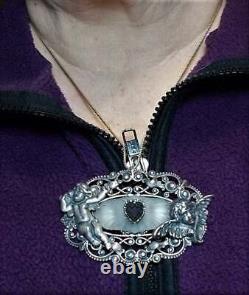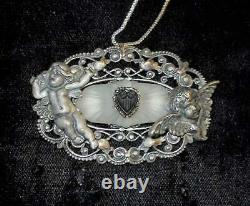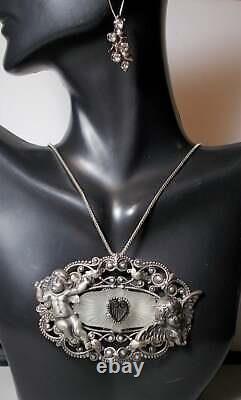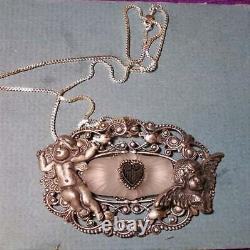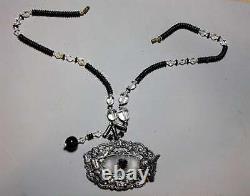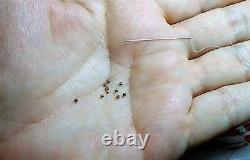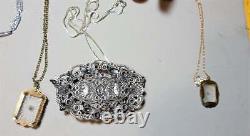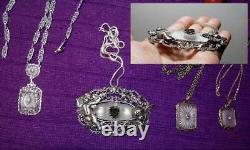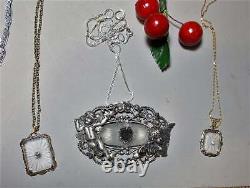 1920s Lovely Large Sunburst Camphor Glass w/ 2 Gorgeous Cherubs in Attendance, Antique Black Heart, w/ Victorian FRENCH Diamond Cut STEEL Antique Seed Beads, OOAK. Presently is has a 20 silver box necklace.
This silver plated with 2 figural winged cherubs was a vintage brooch. I removed a painted stone & added beautiful antique camphor glass. I received this antique camphor glass stone from old stock never used.
I added antique French Diamond Cut Steel beads accent that light up like diamonds, surrounding black matte tiny ornate antique heart. The last picture shows the size of beads & needle.
I double beaded it for protection. Option of vintage crystal black necklace. This is a fantastically beautiful pillowed deep sunburst stone.
I guarantee my handiwork on handmade items, FOR FREE REPAIR ONLY, for one year. I do not guarantee the work of others or manufactures. I do not know anyone else who guarantees their handiwork for ONE YEAR for repairs.
Pendant measures 2" x 3 1/4". This Vintage marked 925 necklace is in mint condition 20 long. I have offered you a second necklace option in final picture.
If you search "100 or more years" in the search engine in my shop; you will see I have more than 240! Other items in final 4pictures, I also listed today! I will be listing 200+ cameos in the cameo section in my store. You can bookmark my store at.

---