CHRISTOFLE Punch Flat Underwear Rare Beautiful Silver Plated Dish Holder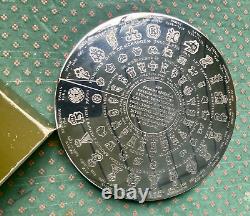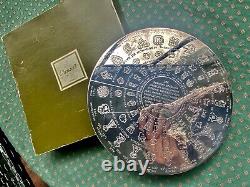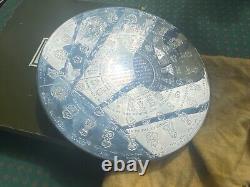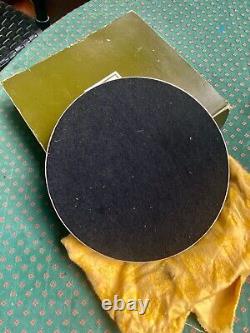 Beau Dessous de Plat CHRISTOFLE, Métal Argenté, reprenant les Poinçons anciens des Fermiers Généraux. Belle pièce, Très bon état, légère rayure d'usage (voir photo). Diamètre 20cm, Epaisseur 1cm, Dessous en Feutre noir. Boite d'origine (abimée) et étui en chamoise d'origine.
Magnifique posée sur un petit trépied en décoration, reflète la lumière comme un miroir. Beautiful CHRISTOFLE Dish holder, Silver Plated, featuring the old Hallmarks of the Farmers General.
Beautiful piece, Very good condition, slight scratches from use (see photo). Diameter 20cm, Thickness 1cm, Underside in black Felt. Original box (damaged) and chamois fabric case.
Beautiful placed on a small tripod as decoration, reflects the light like a mirror.

---