Pietro Psaier (1936- 2004) Large Spirit Of Ecstasy Silver Plated Statue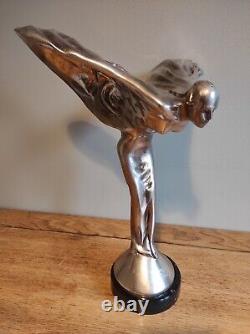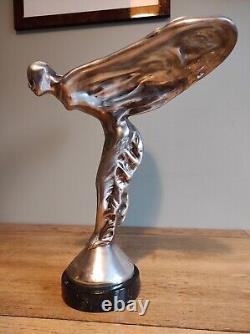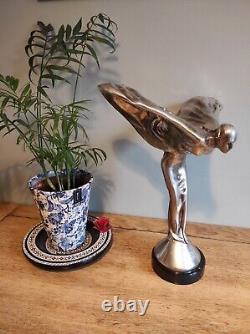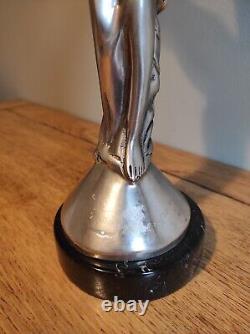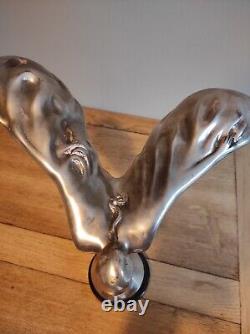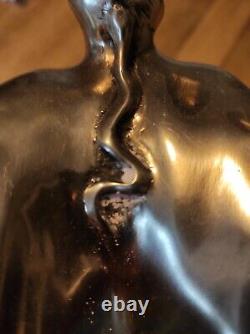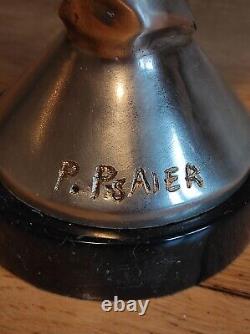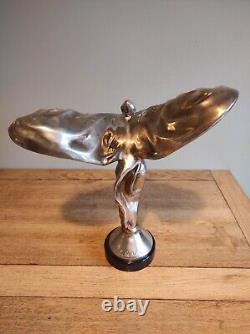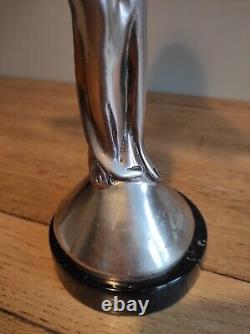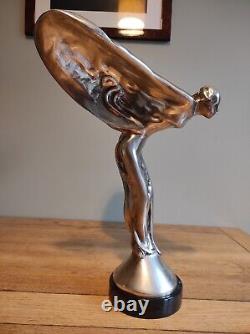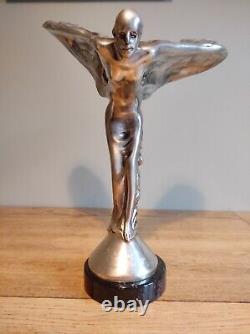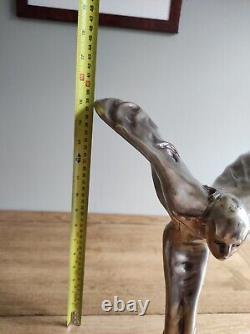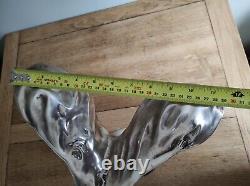 I don't have any provenance for this piece I'm afraid, but it's engraved with'P. Psaier' which I'm assuming is the artist Pietro Psaier (1936- 2004) although I cannot unequivocally prove this. This is a beautiful piece from my own collection that I simply no longer have room to put on display.
Its silver plated but I'm unsure as to what the base metal beneath it's, but it's very heavy. Its set on a beautiful marble base and it's in overall good condition. It has been well polished in places, which i've clearly shown in the pictures, but it's in all round good condition. If you have any questions please ask.
I promise you I'm not ripping anyone off, that is the cost of insuring it I'm afraid.

---