Silver Plated, Hallmarked, Hinks Oil Lamp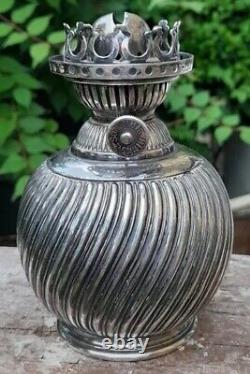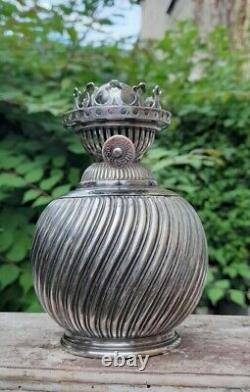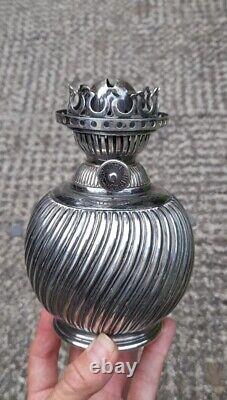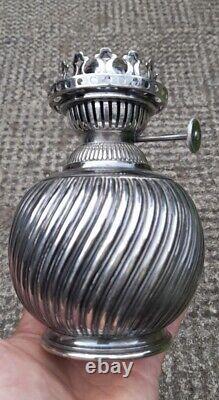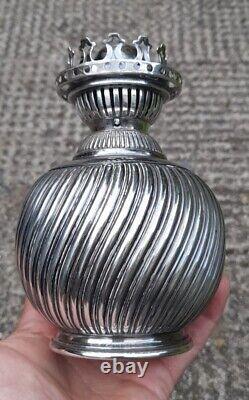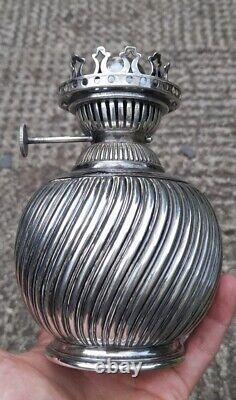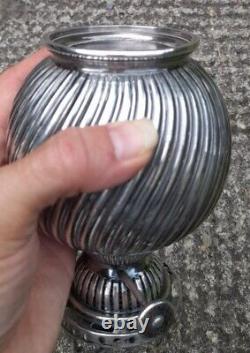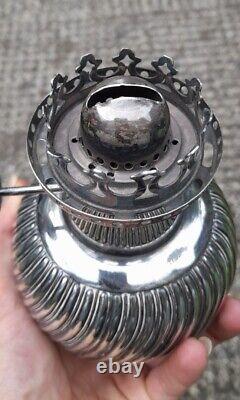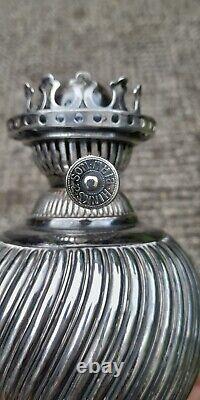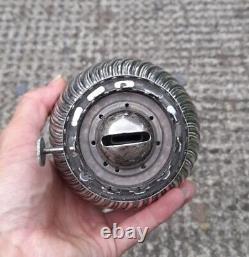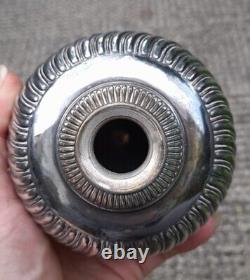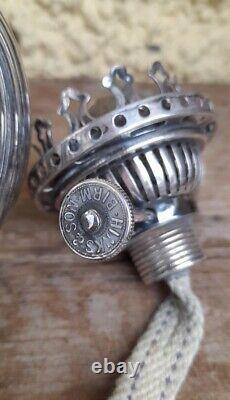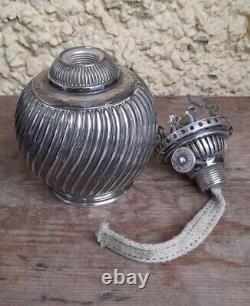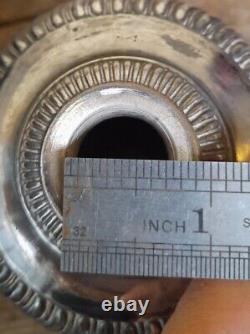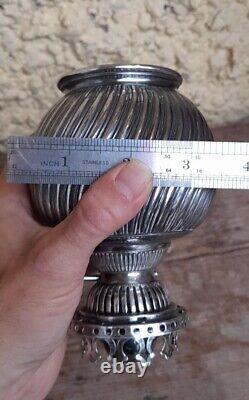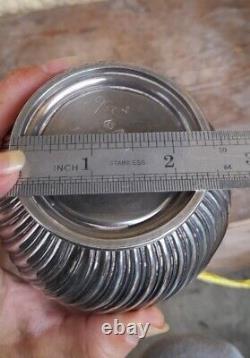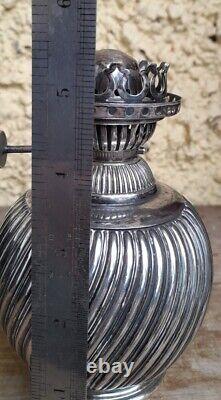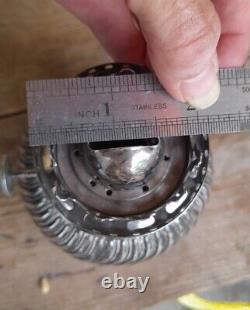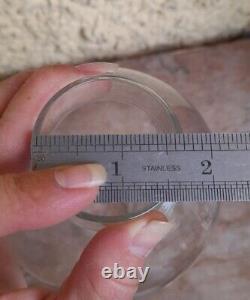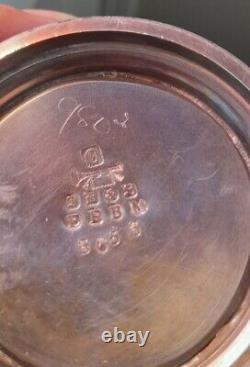 A lovely little silver plated, likely victorian, EPBM, Hinks & Sons hallmarked single wick oil lamp, no chimney. Presented in brilliant condition with little blemishing. Bears hallmarks for John Hinks & Sons, Trumpet and O.
There are no dents and no warping to this piece, only damage is where the plating is waring thin. Burner is in great, undamaged & original condition, bearing the Hinks & Sons Birmingham winder button. The original wick is still in there, it's a little chewed up. Height is 5.5 inches, width is about 3.5 inches. Burner chimney fitter 1 1/4 is inch, seen in final photo.
Not including this chimney as it is incorrect height and I do not have a correct one. I have cleaned this with a Goddard silver polish empregnated cloth.

---