Vtg 1940's Silver Plated Tray & 6 cups Set Asian symbols Made Occupied Japan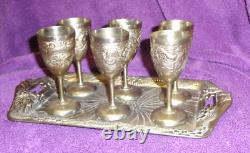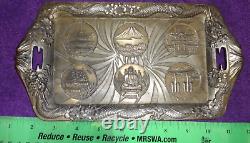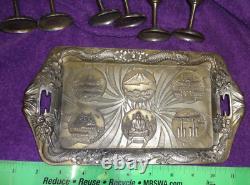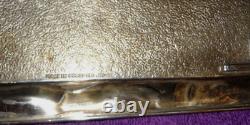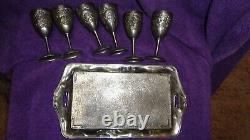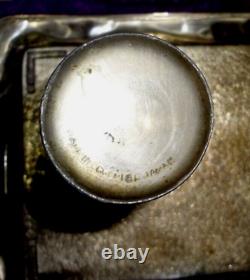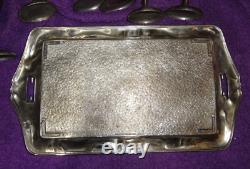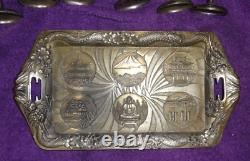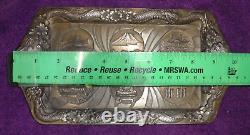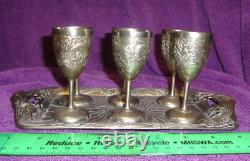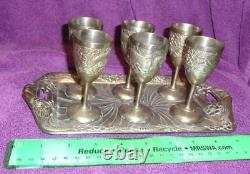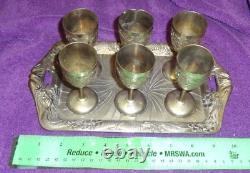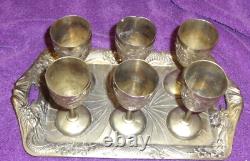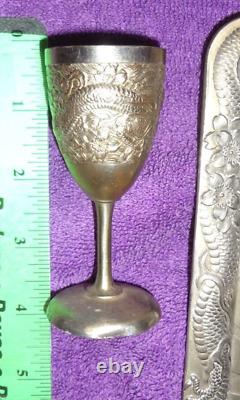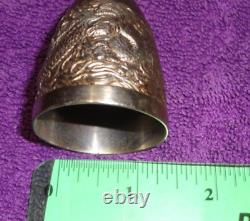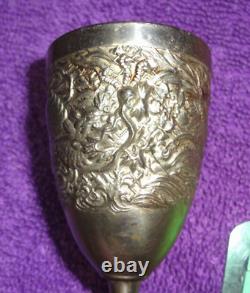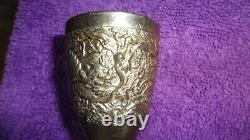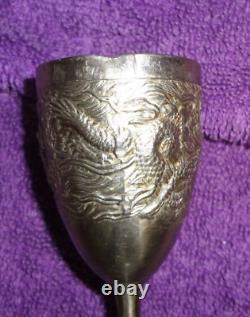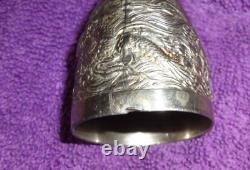 These Sake cups are in very nice condition. One cup is more oval than round. Another has a small dent at the top. I took a picture of this and tried to show it. The cup that is oval doesn't show up in a photograph that it is slightly misshapen. These items are Silver Plated and should be cleaned with Silver Polish and then dish washing soap before using. I did not clean them. They have the original tarnish on them. NOTE: I put a ruler in the pictures. Please be sure you realize sometimes the ruler does not start at zero. Please adjust the size according to where the items starts next to the ruler. I didn't want my hands in the pictures.
Please examine the photographs carefully as they are part of the condition and description of the item. IMPORTANT: I have about 60 boxes of everything I own and need to sell. Each box has 10-20 items. Therefore I have over 900 items I need to list on here and don't have time to take a lot of pictures. If you need more, please ask me to send you some.
Please also understand that many of my items are vintage and therefore have been loved and have a history of their own. As such they will have scratches and normal wear and tear. You understand that by purchasing a used item it may have minor flaws unless I have brought something to your attention. Many items were wedding gifts that have been in my attic or in storage from 40 or more years ago. Some are more recent items of mine from my home.
-Some items belong to friends and neighbors who have asked me to sell the items for them. They are donating the item to me as I have hospital bills from being a cancer survivor.
Have a good day and God Bless. My inventory number so I can find it: Box -- B 13.

---