Vtg CHRISTOFLE JAPONAIS Silver Plate Cutlery Set/Canteen for 12 People + Extras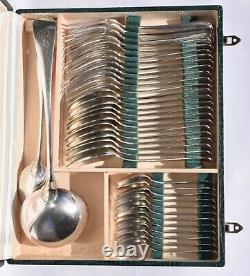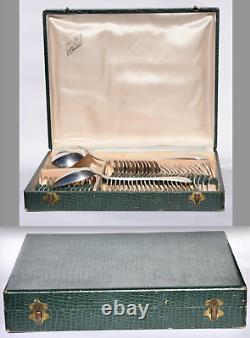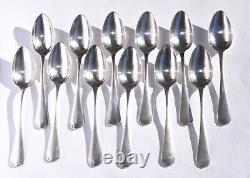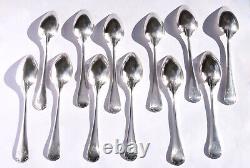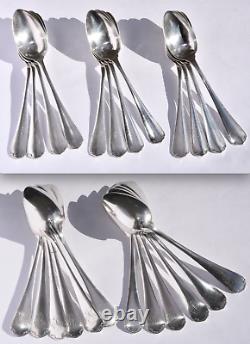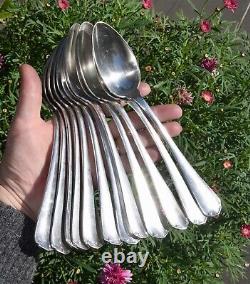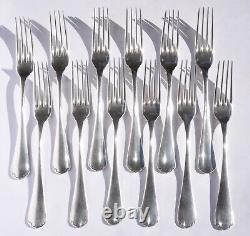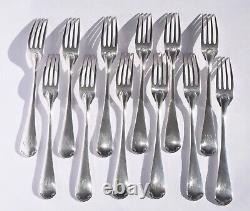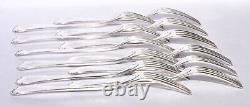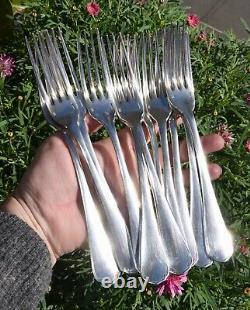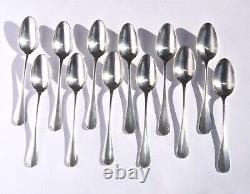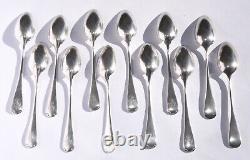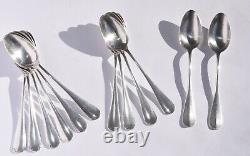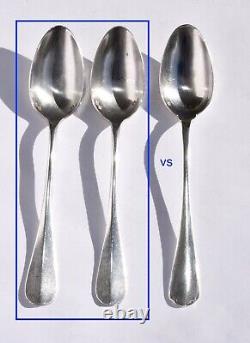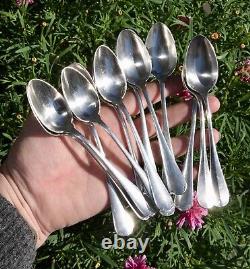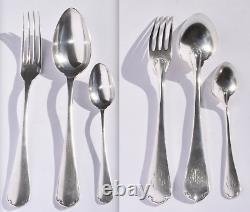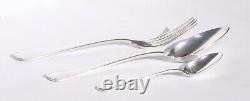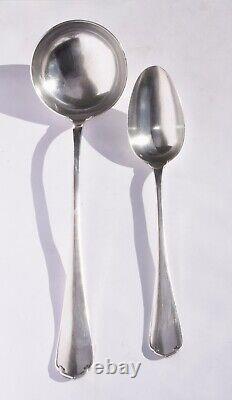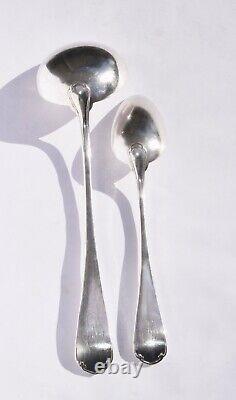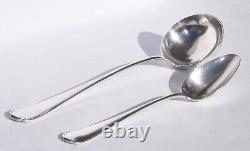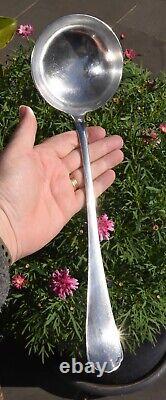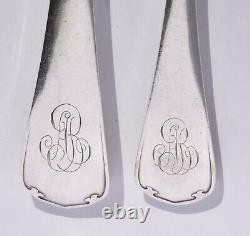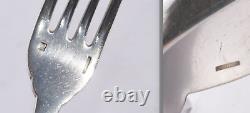 On offer is this cased, vintage French Christofle'Japonais' silver plated cutlery canteen. A setting for 12 people, including soup ladle and ragout/serving spoon. With quality craftsmanship and luxury - the Christofle brand is renown world wide. The'Japonais' (Japanese) pattern sees scalloping where the head meets the handle and some additional detailing at the base of the handles (front and back). The rear has been monogrammed'AB' - (the French set their table with cutlery face down, hence their monogramming is typically on the rear vs English who set their table with cutlery face up, hence monogramming typically on the front).
Each piece carries the stamp'Christofle' and their'OC' mark. 12 table spoons - 20.9cm in length. 12 table forks - 21.2cm in length. 12 teaspoons - 14.2cm in length - note that there are 2 teaspoons which whilst are Christofle are not the Japonais pattern, they measure 14.1cm in length.
1 soup ladle - 33.7cm in length. 1 ragout/serving spoon - 27.2cm in length. Combined weight with the case of 3.450kg.
The interior base lining of the case has been removed at some point. Some general scuff/marks commensurate with age/use. Note that I've used the full photo quota, but if you would like any additional pictures, please message me.
Like all French'couverts' knives are not typically included in service settings.

---